On Feeling: A Letter from Managing Editor Ella Fox-Martens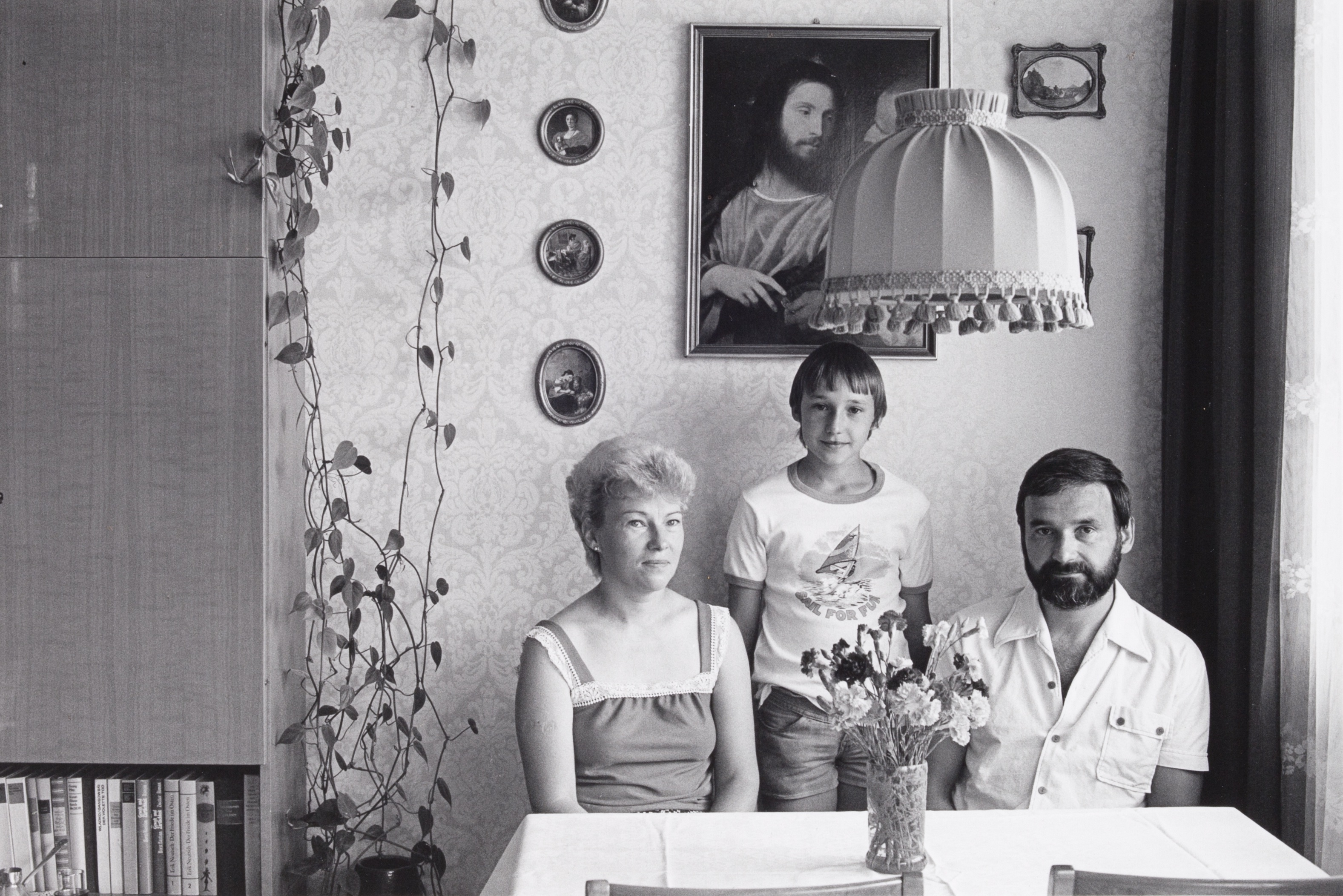 Essay / September 2022

On Feeling: A Letter from Managing Editor Ella Fox-Martens
By Ella Fox-Martens

When I was growing up, art largely passed me by. This is to say, I had limited the idea of visual art to the background of my life; something to be hung on a wall, or walked by on a cursory, obligatory museum visit. Later, I understood it as a signifier of sophistication or wealth—work that was sold to rich people, dressed in vernacular that everybody only pretended to comprehend. There is a strange line in the sand drawn between those who "get" art, and those who don't, and for a long time, I thought I knew where I stood.

I was, of course, wrong.

I can trace this moment of reckoning back to a visit to Dresden when I was newly twenty-one, and on a solo backpacking trip. Clutching a bag that was cruelly removed from me at the security desk and an old broken film camera, I was stopped short by an exhibition of Christian Borchert's photography. It was the top floor of the Staatliche Kunstsammlungen at the Royal Castle, and it was nearly dark. Borchert, a fairly minor photographer, dedicated himself to documenting Dresden before and after the fall of the Berlin Wall. His photos are tender, surprising; a building is caught in the dust of demolition, two children chase after each other in the rain. At times, I felt a palpable longing, an affection that guided the eye of Borchert's lens towards the human and the hopeful.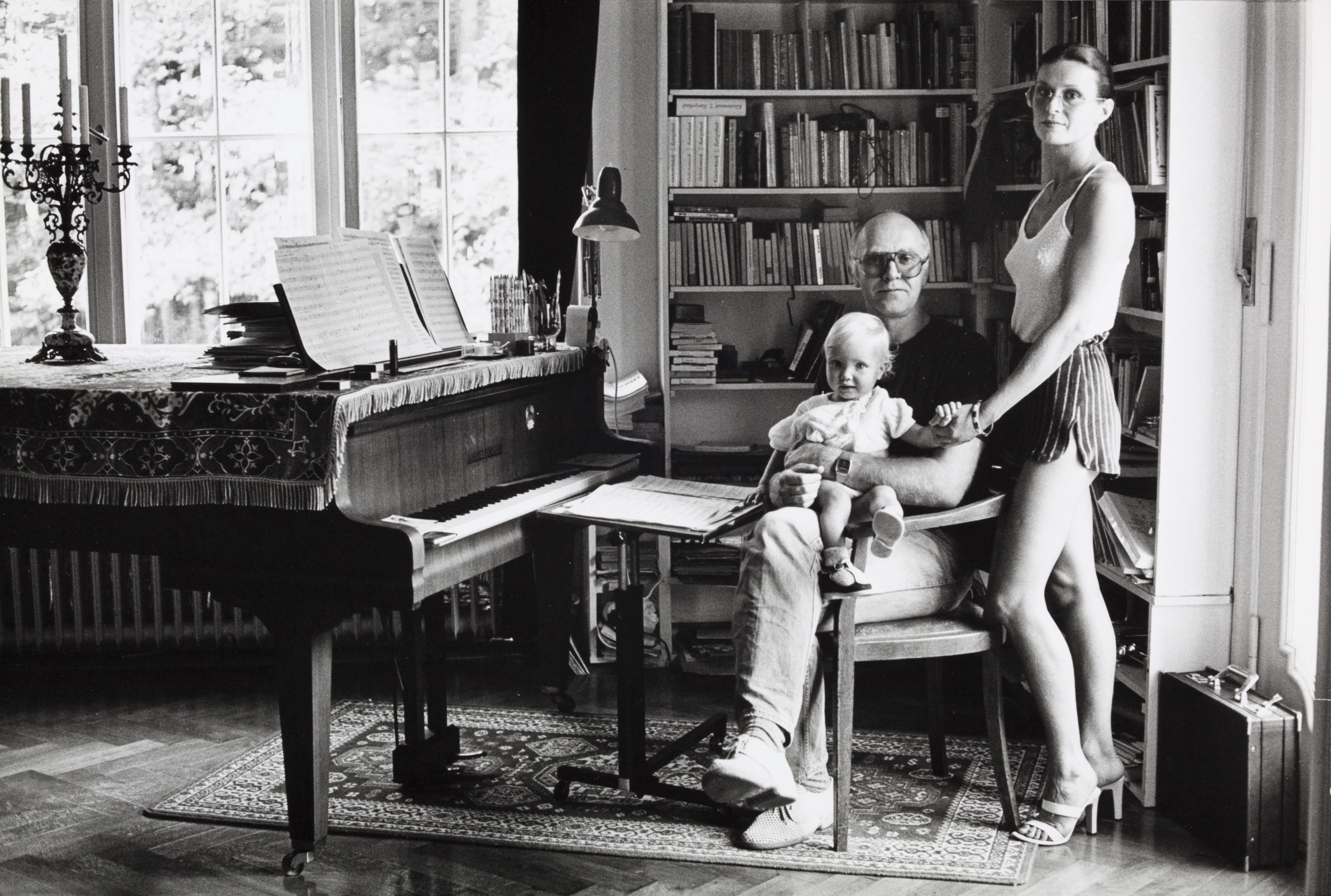 It was Borchert's "Family Portraits" that particularly caught my eye; a series of over 130 pictures of East German families in their living-rooms, captioned only with the parents' occupation. They are simply composed, probably owing to the project's origins as an exercise in documentation. But exhibited all together, the effect is overwhelming. Row upon row of mothers and fathers and children, some with fringed lampshades and lush carpet, others with linoleum peeling up and tired eyes. They stare into the lens with a wary curiosity—the knowledge that, in some capacity, their image will live on. The knowledge that they will be simultaneously forgotten and remembered, surrounded by their loved ones and domestic clutter, known only by the words "locksmith"; "civil servant"; "actor."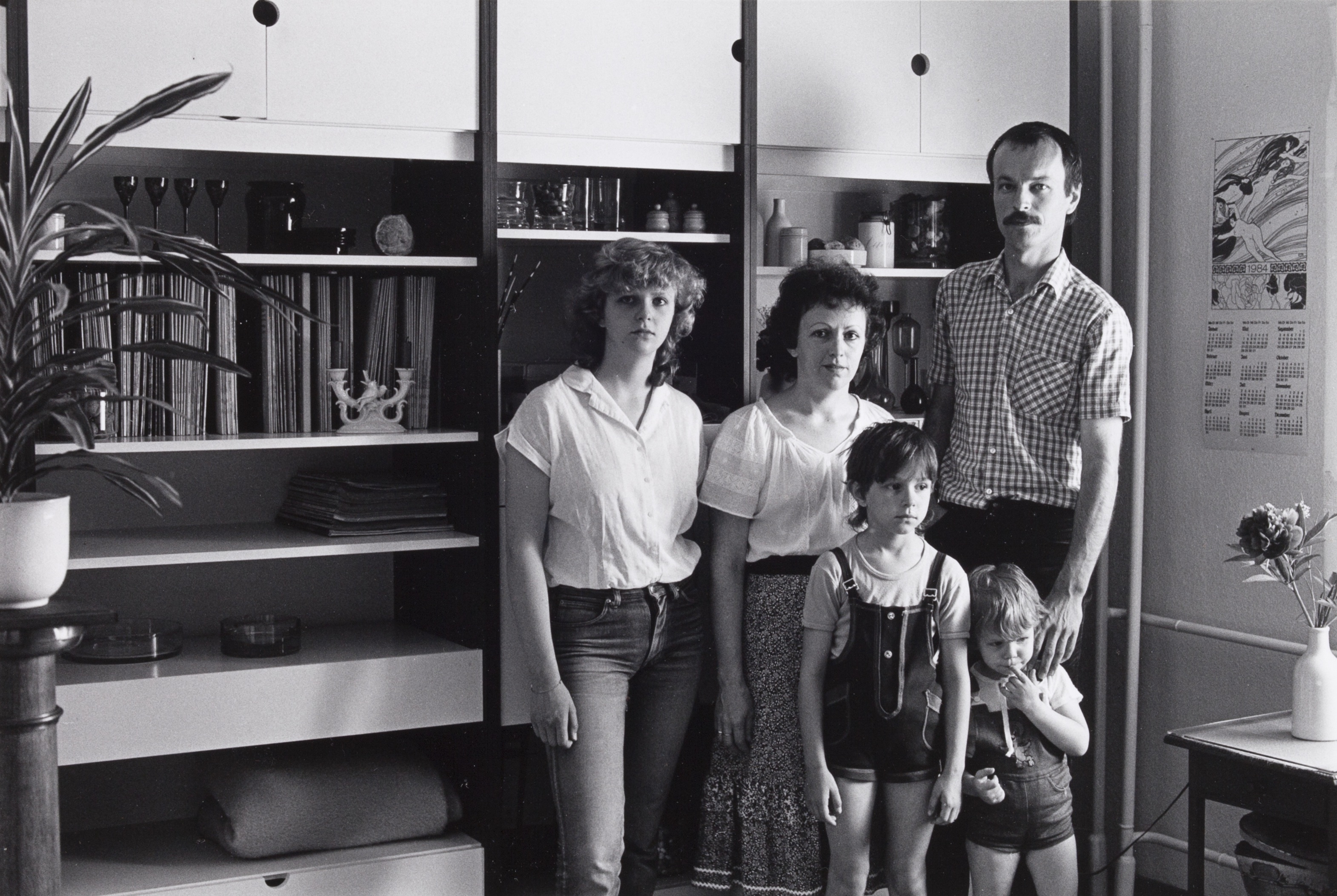 You can rarely pick the things in life that will move you; the seconds or objects that will instigate a riot of unexplained joy or grief. There, fifteen minutes before the gallery closed, with the December sunset streaming in, I "got" it. I understood that good art does not cease to exist at the boundaries of a door or a screen or a frame; no less than we do ourselves.

I left the gallery that day, and Dresden the next morning, and I took Christian Borchert with me. As I have met and come to love people who have made their love of art into careers—and, perhaps in the case of my partner, Jacob, entire lives—I have kept searching for those flashes of feeling. To my delight, in the small rooms of London and Berlin and Barcelona, I have continued to find them. As my vocabulary has improved, my art-talk sharpened, and my wine-pouring perfected, so too has my passion grown.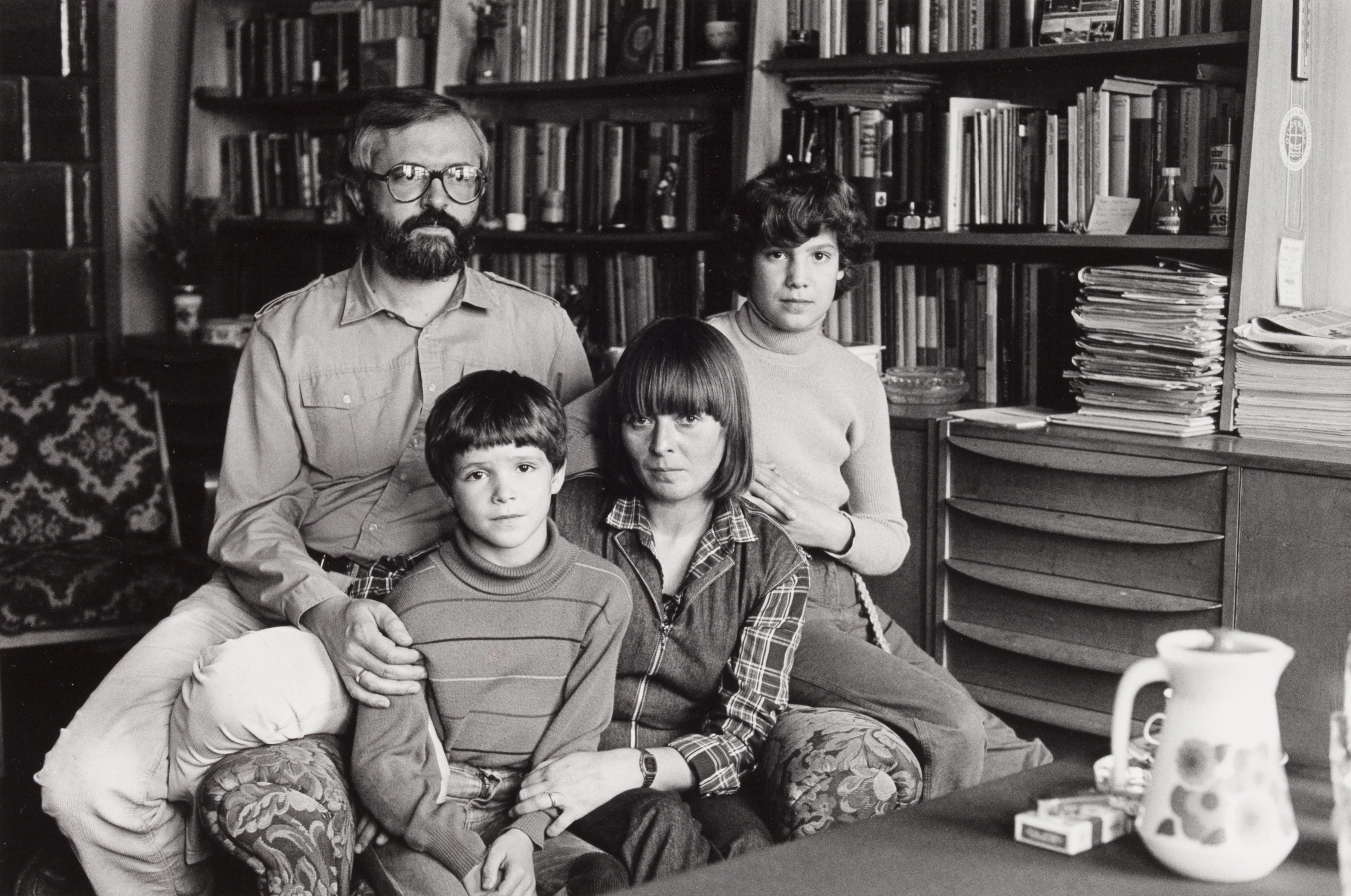 There is much discussion on the art world's flawed systems of meaning-making, and dubious methods for determining value. Today, artists and those involved in the industry face real, serious threats to their livelihood and craft, as does the rest of the globe at large. One might ask: what's the point of another art magazine? Aren't we just talking to ourselves, or documenting our collective decline? I think Christian Borchert might have asked himself the same question, setting up his camera to photograph his ninety-fifth subject, wondering if anything would ever come of it, or what the future held for him and his country.

Yet he continued to take photos, spurred on, perhaps, by his own uncertainty; his own self-doubt. Over forty years later, a young woman looked at them and was irrevocably changed. This is the kind of temporal miracle that art and artists are especially good at.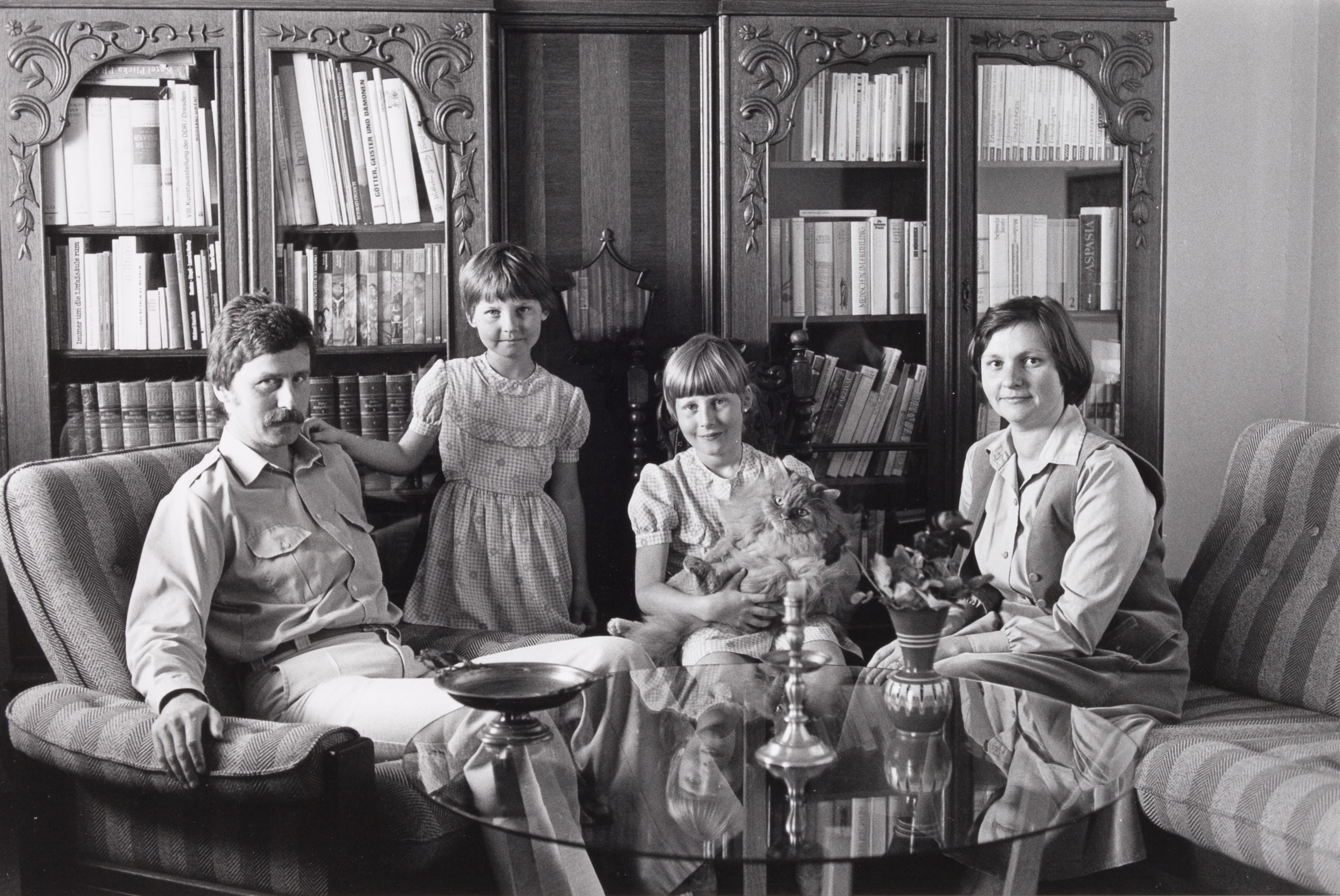 So, for this first print issue of Curatorial Affairs, we have followed the things that move us, in the hopes they will move somebody else too. In these essays and reviews and interviews, I hope you find something that makes you stop and think. An idea that resonates, or an image that strikes a chord you didn't know was there before; an understanding you didn't know you possessed.

Happy reading,

Ella Fox-Martens, Managing Editor
Image Credits:
1. Christian Borchert, Family E. (Administrator, graduate film and television economist), Dresden, 1983, © Deutsche Fotothek, Dresden, courtesy LOOCK, Berlin. 2. Christian Borchert, Family Wefelmeyer (Composer, doctor), Berlin, 1983, © Deutsche Fotothek, Dresden, courtesy LOOCK, Berlin
3. Christian Borchert, Family N. (Architect, architect), Frankfurt/Oder, 1984, © Deutsche Fotothek, Dresden, courtesy LOOCK, Berlin.
4. Christian Borchert, Family L. (Journalist, teacher), Berlin, 1983, © Deutsche Fotothek, Dresden, courtesy LOOCK, Berlin
5. Christian Borchert, Family K. (Specialist in gynecology and psychotherapy, specialist in general stomatology), Cottbus, 1983, © Deutsche Fotothek, Dresden, courtesy LOOCK, Berlin