Micro-Review: Sheena Patel on Gboyega Odubanjo's While I Yet Live

Review / November 2023
Micro-Review: Sheena Patel on Gboyega Odubanjo's While I Yet Live
by Sheena Patel

I first came across Gboyega Odubanjo's work under tragic circumstances. I wish I had seen him perform in person. I wish I had, had a chat with him in passing at an event. Every poet I respect respected him. He comes across as so warm and generous — I heard him speak in my friend Ella Frear's

Rough Trade Books Soho Radio

show, Tears for Frears. I ordered both his pamphlets immediately and when While I Yet Live arrived, I sat straight on my floor and devoured it in one inhale. It is a tour de force. Odubanjo is searing; contemporary and eternal. I say this with the highest praise possible: they read like a voicenote from a friend, delivered in rhythmic lyrical prose. It is so reminiscent of a place, of his beloved London. You can hear the streets and family and the love inside the home. There are beautiful lines where images cascade over one another; from the poem "Confessions in ¾ Timing": "i've been making playlists for crimes that i haven't committed yet," and from the poem "If I could Travel to Any Place and Time I Would" comes the first line which leads on as if in one breath, "go to bed with all the strangers who got my name right." I mean, that's hilarious and a trademark of his to turn a phrase in an unexpected way, confounding expectations of what might come next. I am awake to his words. His writing is political, funny, domestic and world-bearing. The language is inventive, canonical, and so very now.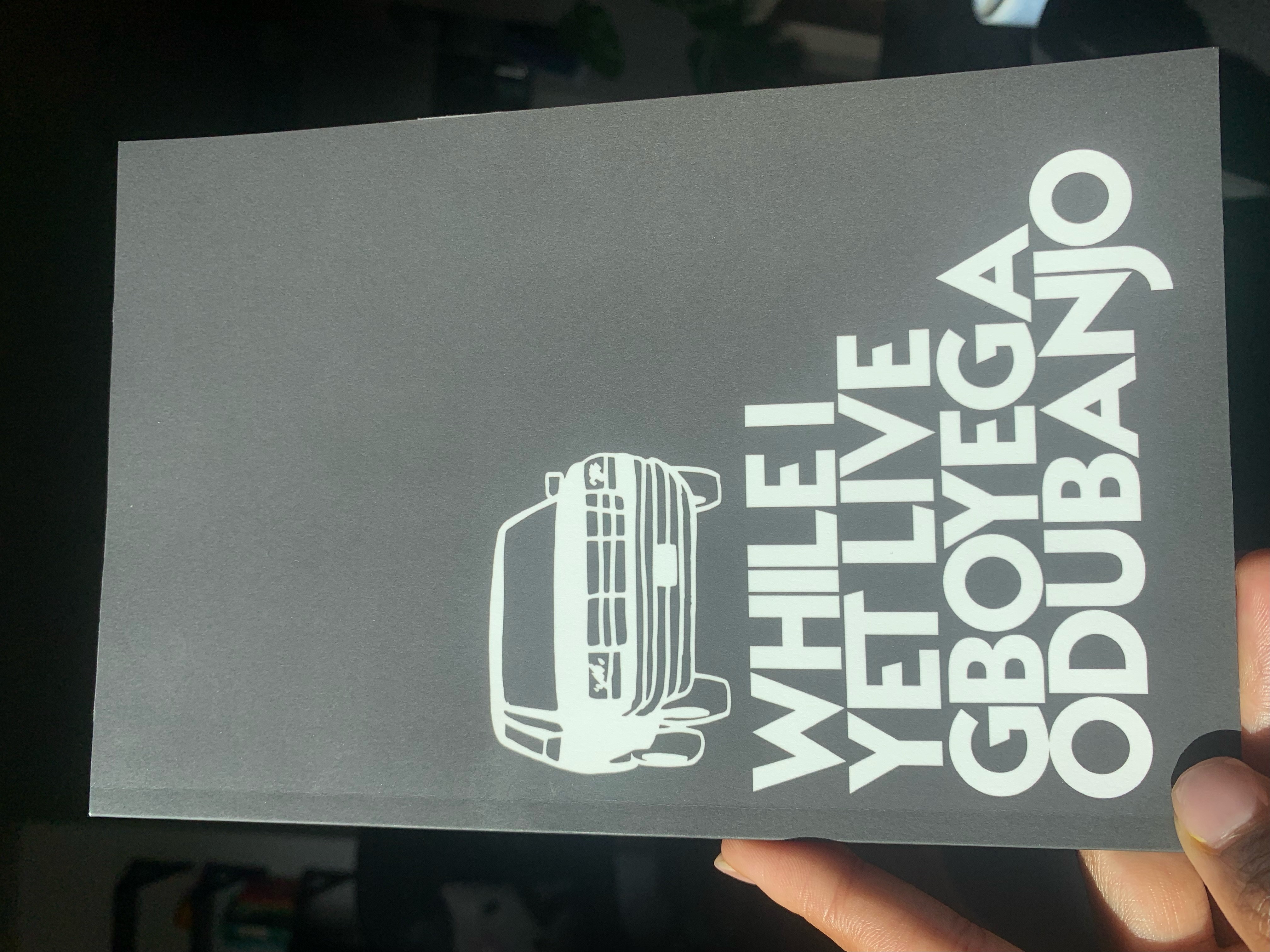 Image Credits:
Image 1: Courtesy of Bad Betty Press
Image 2: Courtesy of the